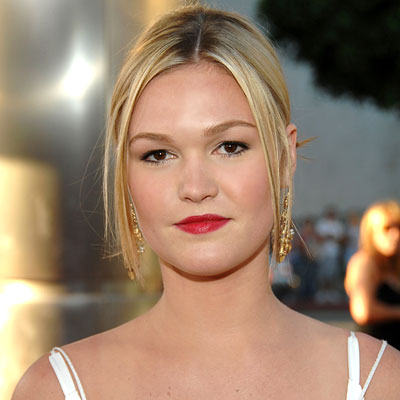 Julia O'Hara Stiles (born March 28, 1981) is an American actress. Her film career has included both commercial and critical successes, ranging from teen romantic comedies such as 10 Things I Hate About You (1999) to dark art house pictures such as The Business of Strangers (2001). She is also known for playing the supporting character Nicky Parsons in the Bourne film series and the leading role in Save the Last Dance, and for her role in Mona Lisa Smile. She guest starred as Lumen Pierce in the fifth season of the Showtime series, Dexter, a role that earned her Emmy Award and Golden Globe Award nominations. Most recently, Stiles had a supporting role in Silver Linings Playbook (2012), and also appears in Blue, a YouTube series from WIGS. She has a phobia of pigeons.
Personal Life
Edit
Stiles graduated from Columbia University with a degree in English literature. In 2010, she received a John Jay Award, an annual honorary award given to five alumni by the Columbia College Alumni Association for professional achievements.
Stiles has also worked for Habitat for Humanity, building housing in Costa Rica, and has worked with Amnesty International to raise awareness of the harsh conditions of immigration detention of unaccompanied juveniles; Marie Claire, in January 2004, featured Stiles's trip to see conditions at the Berks County Youth Center in Leesport, Pennsylvania.
She is an ex-vegan, occasionally eating red meat. She says she gave up veganism after she developed anemia and found it difficult to get proper nutrition while traveling. Stiles has described herself as a feminist and wrote on the subject in The Guardian.
She loves baseball and is an avid fan of the New York Mets. She threw the ceremonial first pitch before their May 29, 2006 game. She is also a soccer fan and supports the New York Red Bulls.