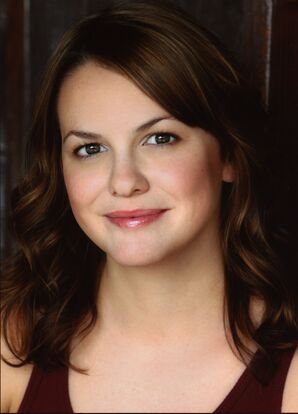 Larisa Romanovna Oleynik (born June 7, 1981) is an American actress. She came to fame in the mid-1990s, after starring in the title role of the popular television series, The Secret World of Alex Mack, and has also appeared in theatrical films, including The Baby-Sitters Club and 10 Things I Hate About You. Throughout the 2000s, she has mostly appeared in lower-budget films.
During her period as a teen idol, Oleynik was described as "one of America's favorite 15-year-olds" and "the proverbial girl next door".
Personal Life
Edit
Oleynik was born in Santa Clara County, California. Her mother Lorraine (née Allen) is a former nurse, and her father Roman Oleynik is an anesthesiologist. Her father's family is Ukrainian, and she was raised in the Russian Orthodox religion. Oleynik grew up in the San Francisco Bay Area. Despite the success in her role as Alex Mack, Oleynik decided to attend college. Oleynik attended Pinewood School and later Sarah Lawrence College, describing the latter as "the best decision I've made," and graduated in 2004. From 1999-2002, Larisa is also said to have dated her 10 Things I Hate About You and 3rd Rock from the Sun co-star Joseph Gordon-Levitt. In January 2013 Oleynik was granted a restraining order against a fan she claims was so obsessed he changed his last name to hers, as well as leaving gifts for her at her mothers apartment.